Taga Harmony HTA-1200B hibridinis lempinis-skaitmeninis garso stiprintuvas, aukštos kokybės skaitmeninis keitiklis USB-DAC 24bit/192kHz
Taga Harmony

HTA-1200B hibridinis lempinis-skaitmeninis garso stiprintuvas, aukštos kokybės skaitmeninis keitiklis

USB-DAC 24bit/192kHz
HTA-1200 Hybrid Amplifier with MM/MC Phono and 24bit DAC
Premium Hybrid Power!


HTA-1200 is a 80W/8ohm high-fidelity hybrid integrated amplifier utilizing a 12AX7 tube preampsection with a cathode type amp circuit and a 12AU7stage serving as a buffer amplifier, and four Toshiba transistors at the output.
This solution ensures a very warm, linear and lifelike sound with high dynamic presentation at the same time.

High-performance tubes and precise high voltage transistor hybrid power supply provide voltage stability and very low AC ripple current. It reflects in a more natural and fresh sound with deep multidimensional soundstage.
High-power toroidal 300W transformer provides constant and immediately-available energy at any volume level.
High-power transistors utilized in the 0dB current amplification circuit reveal more content of the music, giving extra pure energy and dynamics to drive even very demanding and powerful speakers.

The tube circuit cross-connected with audiophile grade MKP capacitors ensures stable playback improving music tone and sound field depth.

Audiophile grade ALPS volume potentiometer provides minimal noises and channels crosstalk and has excellent operational feel and limits errors between the two channels.

The high-end class, gold-plated speaker terminals offer almost lossless audio signal transmission to speakers.
Analog inputs with high-end solid machined brass RCA sockets can accommodate up to 4 stereo devices including a turntable (both MM and MC cartridges) so you can enjoy music from your favorite vinyl records.
You can connect a range of digital devices via optical or coaxial inputs and a built-in premium high-resolution 24bit / 192kHz DAC will always provide the best sound performance.
For those who prefer discrete listening we equipped the HTA-1200 with a high-end headphone preamplifier.
The preamplifier output is dedicated for an optional external power amplifier or powered subwoofer and speakers.
The removable IEC power cable gives you an option to upgrade your system with a premium audiophile power cable in any time.
The HTA-1200 is a splendid mixture of analog tube sound, power, precision, purity and multidimensional soundstage imaging!
---











---
Best Buy 02-2018
Power of the transistor, glare of the tube
"…this tube-like style of playing predominates a little in the way the amplifier sounds, accompanied by a subtle hint of warmth, smoothness and finesse in finishing the most delicate nuances… the range of low frequencies is treated as a priority and it has the desired punching power, I would say that it is heading towards contouring, vividness and greater finesse than the laboratory exaltation of individual sounds.
Taga Harmony is supposed to give us more pleasure in listening rather than analyzing and penetrating the nature of details, and this is one of the reasons I would address this amplifier to fans of wide and vivid sound, who consider an audio system as a way to relax with music. On the other hand, the HTA-1200 end stages are enough efficient so that this hybrid amplifier does not have a slightest problem with showing the dynamic nature of each sound, especially in the macro scale...

Taga Harmony also looks good from the side of reproduction of stereophony, this amplifier is drawing a wide and vast spatial image in front of the listener with a quite decently presented depth of the sound stage...
Taga Harmony can very nicely reproduce the size of the various instruments on the stage, and this is already the domain of much more expensive amplification…"
Verdict
"Pros The making quality deserves the highest score, typical for the best constructions in a similar price range. The spatial sound, surrounding the listener with subtle warmth and sweetness of tubes, but also powerful and defined, especially in the bass and in the insightful revealing of the dynamic nature of almost any musical material"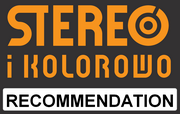 "It is not an easy price range, because the competition is huge. However the new TAGA Harmony gets out of this confrontation more than unscathed. It is not only very well equipped (Texas Instruments PCM5100 DAC), MM / MC phono preamplifier, tubes in the preamp stage, etc. but most of all it has a splendid sound.
This sound is very lively and energetic, direct and massive (and even mighty) but at the same time it is not aggressive nor glass-harsh. Strictly analog. You can write that there is full harmony and order here. One hundred percent tonal balance.


It is surprising that the amplifier provides a very wide and multidimensional scene, almost horizontal - just like in more expensive devices. The space is being built widely, but it is not an artificial extension, but the real representation of the stage with the instruments and vocals precisely placed on it. The illusion of the real 3D is strong and absolute. Especially given that the depth of the stage is also perfectly imaged… Yes, the stage and stereophony in the new HTA-1200 are extraordinary. Perfection, greatness and gradation score five with a plus.

Actually every genre performed on TAGA Harmony has a chance to sound in a full-size and spectacular way. The amplifier does not lack power or drive and especially the effective energy. Whether it's sublime classical or complex electronic music, or finally hard rock, the HTA-1200 is building up a live concert with lots of notes and reverbs, with exposed nuances of the recordings and uncovered tonal depth. One can feel the natural dimension of the instruments, their outline, as well as the vibrating air around. Thanks to this, both the listening sessions of chamber music or extended compositions are greatly satisfying. I have no objections and comments."


Conclusion
"I recommend TAGA Harmony HTA-1200, because it's an amplifier with a tube soul and a musical heart!"
"TAGA Harmony HTA-12

00 sounded equally well throughout all ranges. Nothing was able to distract us. The timbre was neutral, the sound was moderately saturated with plenty of air around the instruments.

The top of the range was delicate, detailed, slightly rounded on the edge, not disconnected from the middle of the range. This frequency was very detailed and dynamic. The mid is remarkable readable, analytical and gently transits into the lowest registers. The mid and top parts of the lower range are very readable and the lowest registers are slightly rounded, but they maintain a moderate contour.

The amplifier showed a wide scene, far beyond the speaker line. The positioning of the musicians in the depth of the scene was clear and true.

The voice timbre of Bogdan Holownia and Jorgos Skolias on their "Tales" album was presented in a perfect way, the same as the sound of the piano. The powerful vocal almost pressed us against the chair, delighting us with realism and presence. The great performance of Holownia, the delicate piano sound, the timbre and readability, and even the palpability of the vocalist made us feel like on a private concert of the two great musicians.

Another performer whom we decided to listen to was Henryk Miskiewicz with his album "More Love".
The timbre and sound of the alto saxophone were very convincing. The great texture of this instrument was shown, with all the nuances recorded on the album. The sound of the percussion instruments caught our attention. They sounded in a very natural way without any redundant tones. Likewise the timbre of the double bass, which can carry deep murmurs.

Perhaps the best recommendation were the words of the participants (of Audio Rally Poland):"HTA-1200 will be a big hit"."

---
Specifications:
Power Output:

2 x 120W RMS / 4ohm
2 x 80W RMS / 8ohm
Class A/B

Vacuum Tubes:

1 x 12AX7; 2 x 12AU7

THD:
Less or equal 0.1% (1kHz 1W)


Signal/Noise ratio:

90dB


Frequency Response:

20Hz – 20kHz (+/- 0.5dB)

Inputs:

Analog: RCA Stereo: CD, Line, AUX, Phono (MM/MC)

Digital: Optical, Coaxial

Outputs:

Anksčiau peržiūrėtos prekės